The Phillies announced their 30 man opening day roster today.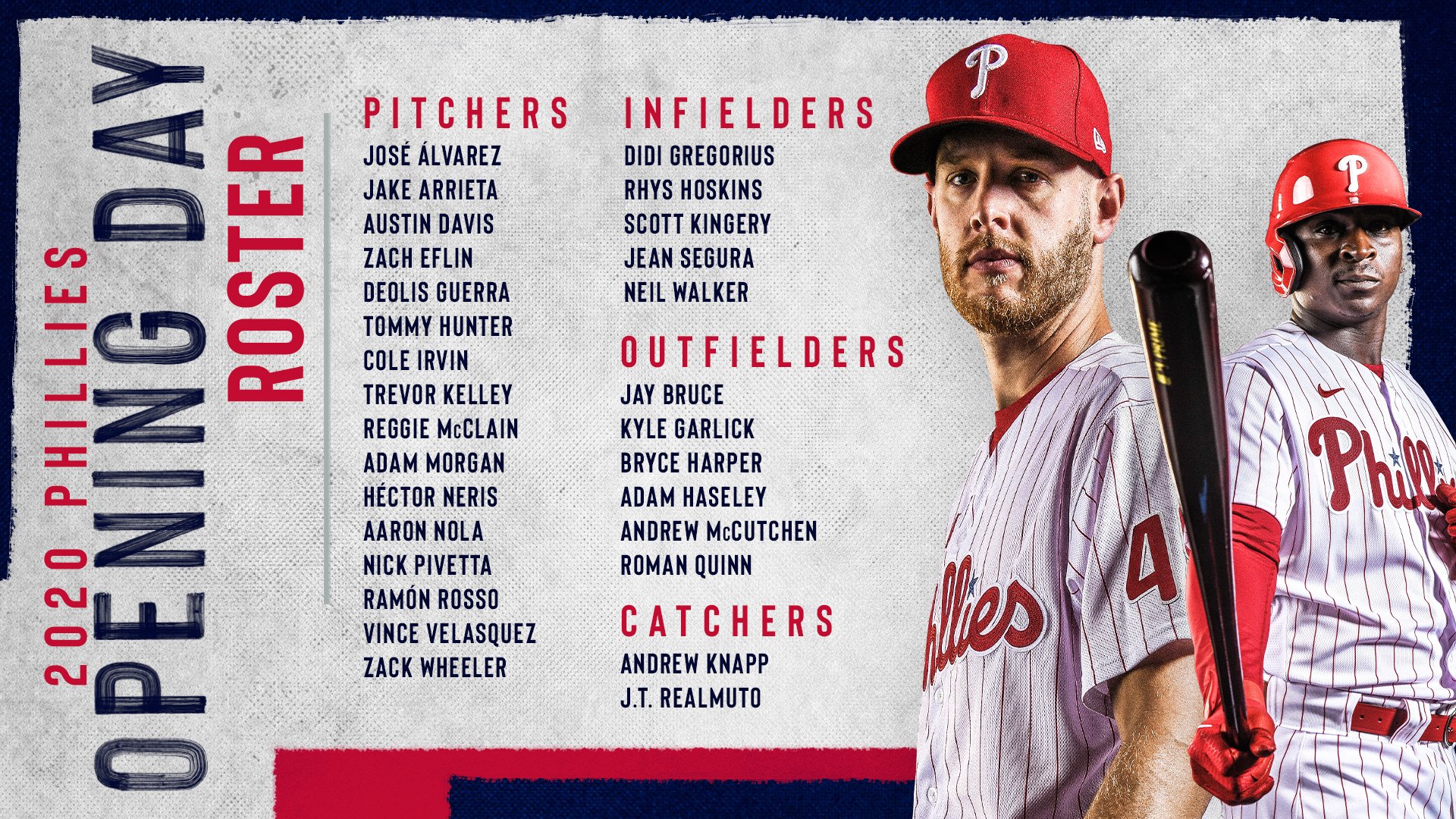 While there were a few surprised that Josh Harrison and Francisco Liriano were released, most of the roster is as expected.
They also sent Spencer Howard and Alec Bohm to the bubble camp as expected. They have to wait the approximately two weeks to save another year on each of them until their free agency period begins.
Any surprises on the roster? As always comment or drop a message on twitter!